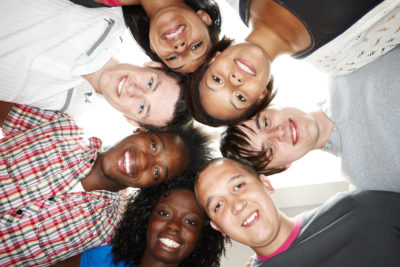 Ensuring that health care and human services are accessible to all individuals is the priority of the Greater Lowell Health Alliance Cultural Competency Task Force.
---
We invite you to join us.
Who We Are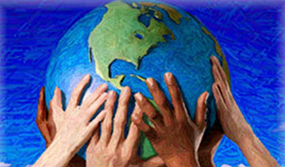 The mission of the Cultural Competency Task Force is to increase the capacity of healthcare and human service providers to achieve positive outcomes with all patients/clients.  We do this by increasing provider awareness of cultural diversity and skills related to working with diverse client bases in order to better serve all persons.
Task Force Chairs
Mercy Anampiu, Lowell Community Health Center
 Ivy Ho, University of Massachusetts Lowell
 Jennifer Shuart, Lowell Community Health Center
LGBTQ Subcommittee
CO-CHAIRS: Maria Crooker, Alan Flagg
On June 25th 2016 the GLHA LGTBQ Subcommittee hosted the 1st Annual Greater Lowell Pride Family-Friendly Picnic at Boarding House Park in Lowell. Hundreds came to support the LGBTQ community and enjoy the beautiful weather. Looking forward to many more events like this. Please contact us if you would like to participate in planning Pride 2017 events!
The 2016 Greater Lowell Community Health Needs Assessment revealed that members who are isolated or without family support are at risk of developing mental health, substance abuse and other issues. There is a lack of sensitivity to this community by many healthcare professionals, a lack of outreach, as well as a lack of awareness of transgender individuals. Individuals in this community tend to go to Boston to seek care, as there is a better sense of acceptance, expertise and confidentiality.
The LGBTQ Subcommittee is a group of professionals and community members committed to addressing these issues, raising awareness and ensuring that ALL the members of the greater Lowell community have access to culturally competent, inclusive and high quality services and supports. The subommittee also aims to build a network of resources and individuals in the community who can provide affinity and support to one another.
Cultural Competency Task Force Initiatives:
Bridging the Gap Interpreter Training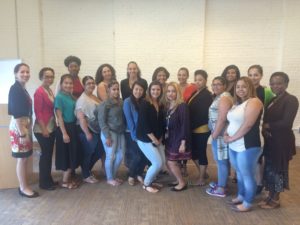 Professional Medical Interpreter Training: An intensive 40-hour training program that prepares participants for national certification.  Offered through Lowell Community Health Center two times per year.
No recertification process -Upon completion of the program – you are certified for life! There have been 330 professional medical interpreters trained thus far.
Our GOAL – to link people trained through the Bridging The Gap Training with agencies in need of medical interpreters to increase access within our communities.  
* GLHA Scholarships Available – The GLHA offers 5 scholarships a year to the BTG program.  For more information please contact Kerrie D'Entremont .
---
Join Us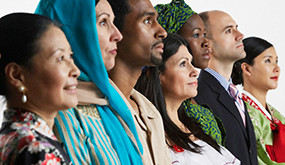 We invite you to join us in our efforts to improve access to quality health care and human services for all individuals. Attend one of our task force meetings or contact Chair Mercy Anampiu to learn about how you can get involved. The Cultural Competency Task Force meets
10 – 11:30 a.m. on:
February 23, 2017-Location: Circle Home Inc.
April 27, 2017-Location: TBD
June 22, 2017-Location: TBD
August 24, 2017
October 26, 2017
December 28, 2017
The meeting locations rotate throughout the community.  If you would like to host a Cultural Competency meeting at your agency please contact Kerrie D'Entremont.
---
Addressing the Need
Cultural competence in health care and human service describes the ability to provide care to individuals with diverse values, beliefs and behaviors. Cultural competency has a positive effect in health care and human service delivery by enabling providers to deliver services that are respectful of and responsive to the health beliefs, practices and cultural and linguistic needs of diverse members of the community.
Nationally
Barriers to cultural competency in health care and human services include a lack of diversity in health care's leadership and workforce; systems of care poorly designed to meet the needs of diverse patient populations; and poor communication between providers and individuals/patients of different racial, ethnic, or cultural backgrounds.
Racial and ethnic minorities have higher morbidity and mortality from chronic diseases, while having less access to health care and health insurance.
Language and communication barriers can affect the amount and quality of health care received. Of the more than 37 million adults in the U.S. who speak a language other than English, some 18 million people — 48 percent — report that they speak English less than "very well."
Adult literacy surveys estimate that 40 to 44 million Americans do not have the necessary literacy skills for daily functioning. Those with low literacy skills use more health services, and the resulting costs are estimated to be $32 to $58 billion — 3 to 6 percent — in additional health care expenditures.
Locally
The 2016 Greater Lowell Health Needs Assessment, a collaborative effort of the GLHA, Lowell General Hospital, and University of Massachusetts Lowell, has identified needs for improvement in culturally competency in a very diverse region.
Those most at risk were identified as the elderly; low-income individuals; LGBTQ (lesbian, gay, bi-sexual, transgender, queer/questioning) community; undocumented immigrants; and members of the Cambodian, Brazilian, Latino, Portuguese, African, and Burmese communities.
For additional resources, visit our Resources page.
---
Our Impact
Since its inception, the Cultural Competency Task Force has successfully reached out to the community to increase awareness of cultural diversity and collaborate with community partners to break down barriers and improve cultural sensitivity and competency.
Current Initiatives
2016-2017 Goals of the Cultural Competency Task Force
Conducting cultural competency training
Continuing with Bridging the Gap interpreter training
Planning the GLHA Networking Luncheon – November 7, 2016: "The Refugee Journey" Presented by: Sarah Blumenshine, Co-Director, Greater Boston Refugee Ministry.
Planning a film screening and dinner event: "Unnatural Causes…Is Inequality Making Us Sick?" with discussion of disparities and demographics in Lowell in relation to the film.
Conducting a survey and preparing a resource guide for LGBTQ community
Pursuing funding for the Lowell Connector project, seeking to create safe social experiences for LGBTQ individuals
Past Initiatives
Among our accomplishments over the past year, we:
Facilitated the nationally recognized Bridging the Gap (BTG) Medical Interpreter Training Program at the Community Health Education Center (CHEC), with 18 participants completing the 40-hour program, representing the following language groups: Khmer, Portuguese (Portugal), Spanish, Swahili, Portuguese (Brazil), Arabic, and Mandarin. The GLHA provides annual scholarships to five participants from agencies with small budgets, helping us to meet our goal of increasing capacity of service providers to meet national Culturally and Linguistically Appropriate Standards (CLAS) for all patients.

• Worked in collaboration with GLHA partners to ensure that the national CLAS are reflected throughout the Community Health Improvement Plan (CHIP).

• Hosted a successful GLHA Networking Luncheon in November 2016 called "The Refugee Journey" presented by Gregg Detwiler, Director, Intercultural Ministries of the Emmanuel Gospel Center, and Torli Krua, Co-Director, Greater Boston Refugee Ministry.

• Supported the Asian Task Force Against Domestic Violence and community partners with a mini-grant to create a three-day interactive Domestic Violence Gallery of Hope and Sharing Space in Lowell during Domestic Violence Awareness Month in October.

• Reviewed and began working with Lowell Telecommunications to update multi-lingual videos on "Access to Care" and "Getting Around Lowell General Hospital" to reflect current health care services and promote access. The new videos will be produced in English, Khmer, and Spanish and will be available to agencies for display in waiting areas and other venues.