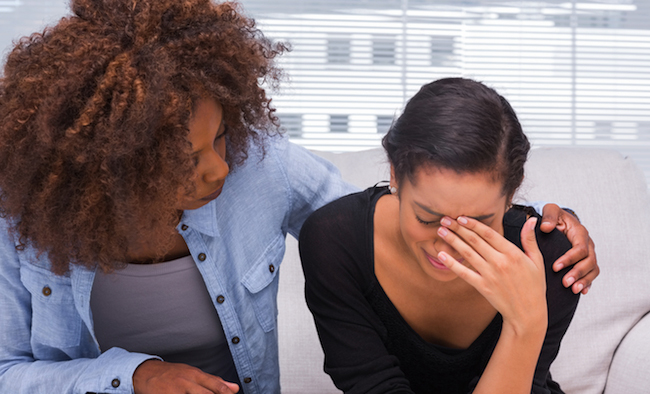 America is in the midst of a mental health care crisis, with a critical deficit in both the understanding and treatment of mental illness.
---
Join us in increasing awareness and improving access to care.
Who We Are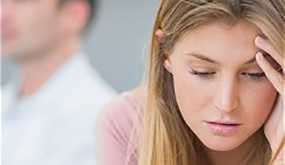 The Mental Health Task Force brings together mental health providers to share resources, examine and develop best practices and identify service gaps that we can collaboratively address.  Working together, our objectives are to reduce stigma associated with mental health issues, increase awareness of mental health issues and available services, improve access to mental health care, and identify and address mental health issues that face our community.
Task Force Chairs
Sheila Och, Lowell Community Health Center
Katherine Elkins, Lowell General Hospital
---
Join Us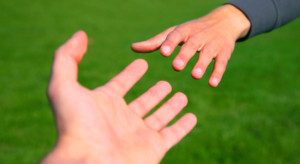 We urge you to join us in the fight to address this crisis and help create healthier minds and bodies in our region. Attend one of our task force meetings or contact Task Force Chairs Sheila Susan Pulido or Katherine Elkins to learn about how you can get involved. Mental Health Task Force generally meets the last Wednesday of nearly every month from 9 – 10:30 a.m. Upcoming meetings are:
Wednesday, January 25, 2017
Wednesday, February 22, 2017
Wednesday, March 29, 2017
Wednesday, April 26, 2017
Wednesday, May 31, 2017
Wednesday, June 28, 2017
Wednesday, July 26, 2017
Wednesday, August 30, 2017
Wednesday, September 27, 2017
Wednesday, October 25, 2017
Wednesday, November 29, 2017
Wednesday, December 27, 2017
in the 2nd Floor Board Room at the Lowell General Hospital, Saints Campus, One Hospital Dr., Lowell, MA.
---
Addressing the Need
There is little dispute that American is in the midst of a mental health care crisis, with a critical deficit in both the understanding and treatment of mental illness. Although mass shootings and other violence focus the public's attention on mental illness, patients and families coping with it suffer quietly every day.
Nationally
According to the National Alliance on Mental Illness, one in four adult Americans — nearly 58 million — experience a mental health disorder in any given year. One in 17 has a serious mental illness, such as bipolar disorder, depression or schizophrenia.
Fewer than one-third of these adults — and only one half of the children — with a diagnosable mental disorder actually receive mental health services in a given year.
Individuals living with serious mental illness face a markedly higher risk of other chronic health conditions; adults living with serious mental illness have a lifespan 25 years shorter than their healthy counterparts.
Suicide claims the lives of 38,000 Americans a year — more than car accidents, prostate cancer or homicides, according to the Centers for Disease Control and Prevention. About 90% of suicides are related to mental illness.
Locally
The 2013 Greater Lowell Health Needs Assessment, a collaborative effort of the GLHA, Lowell General Hospital, and University of Massachusetts Lowell, has identified mental health as among the most serious unmet needs in Greater Lowell.
Public health data supports concerns that the Greater Lowell area, and the City of Lowell in particular, face serious barriers to effective mental health care, including lengthy wait lists for mental health treatment, language barriers with providers, and lack of care coordination, leading to disengagement and lack of trust.
For additional resources, visit our Resources page.
---
Our Impact
Since its inception, the Mental Health Task Force has made significant progress in increasing awareness and access to services throughout Greater Lowell.
View the video from the Mental Health Legislative Roundtable of June 5, 2015, to learn more about identifying and addressing mental health issues in our community. (To access the video, search for "mental health" under Community Making Media on the home page.)
Among our initiatives over the past year:
Hosted a Mental Health Legislative Roundtable on June 5, 2015, sponsored
by the Greater Lowell Health Alliance, State Rep. Thomas Golden, and local,
regional and state leaders. The discussion was focused on addressing the
mental health crises in Greater Lowell and how we can work together to resolve
the critical issues in our communities. Footage of this successful event can
be viewed on the Mental Health page at greaterlowellhealthalliance.org.
Continued to develop action plans to address challenges faced by Mental
Health Providers. We convened a new support group whose purpose is
to provide a place where people can come together to garner support from
each other. The group is open to anyone who is practicing social worker/
mental health work in the area and is meant to be fun and informal and will
be semi-structured.
Participated in the 6th Annual Asian American & Pacific Islander (AAPI)
Mental Health Forum to address the often overlooked and stigmatized
issue of mental health in the AAPI community. The overall goal is to improve
participants' ability to assist members of the AAPI community and their
families by increasing their ability to work across generations and understand
how multimedia arts can be an influential part of recovery and resiliency.
The program addresses issues of concern to consumers and mental health
practitioners, agencies, educators, policy makers and researchers. The
objectives are to:
– Identify how multimedia arts (dance, theatre, video, etc.) are used in
recovery resiliency within the AAPI community;
– Identify mental health issues particular to Asian American refugee communities;
– Identify common issues related to cross-generational mental health treatment;
– Articulate the role personal narratives play in mental health wellness
within the AAPI community.
Current Initiatives
Current initiatives of the Mental Health Task Force include:
Promoting regional collaboration regarding issues related to individuals with behavioral health disorders.
Creating an information-sharing environment that enables a well-informed behavioral health community with representation from each regional area.
Providing additional behavioral health roundtable discussions on topics of common interest.
Identifying projects/deliverables that meet the needs of the multi-disciplinary behavioral health community.
Past Initiatives
Over the past year we:
Hosted a successful Networking Luncheon: "Behavioral Health Integration" in March 2017, with a panel discussion on how organizations have integrated behavioral health services in their practices. Participants included Lowell General Hospital, Lowell Community Health Center, Greater Lowell Pediatrics, and Element Care.

Participated in a GLHA-sponsored bus trip to the Massachusetts State House for the Northeast Area Citizens Legislative Breakfast on March 29, with 45 attendees ranging from student interns, MH task force members, and community partners. Representatives from GLHA and the Boys and Girls Club of Greater Lowell directly addressed our legislators on the mental health component of the GLHA Community Health Improvement Plan (CHIP).

Successfully supported and advocated for $500,000 in elder behavioral health services funding by the state legislature. Learn more at

www.eldermentalhealth.org/mass-aging-and-mental-health-coalition