Message from the Executive Director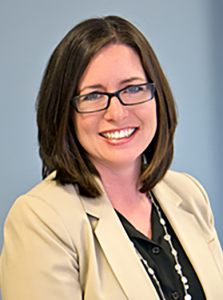 Through a truly collaborative effort, the Greater Lowell Health Alliance (GLHA) has taken major steps this year in addressing the unmet health needs identified in last year's 2016 Greater Lowell Community Health Needs Assessment. The primary focus and major achievement this year has been the exciting development of our Greater Lowell Community Health Improvement Plan (CHIP). The CHIP has taken the findings of the needs assessment and further defined the vision for our region's health—and then created measurable goals and objectives to help get us there. Paving the way for our future, the CHIP is turning data into action and measurable working initiatives to justify how and where resources should be allocated to best meet community needs.
With the release of the CHIP, we aligned this year's grant distribution process to its goals and objectives, enabling us to allocate funding to the organizations directly involved with addressing our communities' top health priorities. We are continuing to work to improve and enhance our grant request for proposal (RFP) process, evaluating the distribution methods, timing, and outcomes to ensure we are maximizing the impact of our funding. To that end, we offered a grant writing workshop in June specific to the GLHA RFP and goals and objectives of the CHIP, and we are engaging in supporting lead agencies in their work.
This past year alone, we supported our community through another successful RFP/grant distribution cycle of over $150,000—part of more than $1 million in grants and community support distributed by GLHA to date.
Looking forward, we see the opportunity and responsibility to be a catalyst in addressing social determinants affecting the health of our residents. By engaging community partners and experts in fields from public transportation and housing to education and work environments, we can seek to collaborate with leaders in those fields to bring health goals into their overall mission.
I am so appreciative of the outstanding leadership of our dedicated Board of Directors, Steering Committee, task force leaders and members, and the hundreds of community partners. And our success would not be possible without the our wonderful GLHA Administrative Assistant Christine Soundara.
I am so proud and honored to be part of this truly collaborative community organization and am excited about the future ahead as we continue to improve the overall health of this great region.
Sincerely,
Kerrie D'Entremont
Executive Director
Greater Lowell Health Alliance of CHNA 10