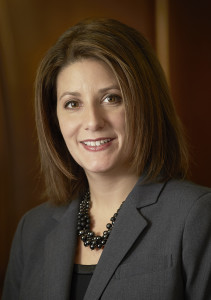 Welcome to the Greater Lowell Health Alliance of the CHNA 10, a nonprofit organization dedicated to bringing together healthcare providers, business leaders, educators, and civic and community leaders with a common goal to improve the overall health of our communities.
The GLHA this year launched a new initiative that has the potential to change the face of healthcare in our communities: The Greater Lowell Community Health Improvement Plan (CHIP). A forward-looking road map setting our health improvement agenda for the next three years, the CHIP has been a true collaboration, involving hundreds of individuals from dozens of organizations within our region.
We are pleased to report that the GLHA this year surpassed the $1 million mark in grants distributed to the deserving front-line organizations addressing the many unmet health needs in Greater Lowell communities. The Alliance's five health-focused, community-led task forces—each targeting an individual healthcare need in the community—also continued this year to grow in size and scope, tackling serious health issues at all levels to serve as a catalyst for lasting change in the health of the region.
I would like to express my sincerest admiration and gratitude to these task force leaders and members, as well as our GLHA Board of Directors and Steering Committee, for their passion and commitment to this organization. I extend a special thank you to Executive Director Kerrie D'Entremont and Administrative Assistant Christine Soundara, whose talent and dedication are a driving force behind the success of the Greater Lowell Health Alliance.
Our continued growth and impact are possible only through the active engagement and spirit of collaboration among our community partners. We extend our deepest appreciation to all who give of their time and services to sustain this collaborative coalition, with special thanks to the hundreds of organizations and individuals whose efforts made the CHIP initiative a reality.
Working together, we will continue to grow stronger and continue to fulfill our critical mission to improve the overall health of Greater Lowell's communities.
Sincerely,
Michelle B. Davis
Chair, Board of Directors
Greater Lowell Health Alliance