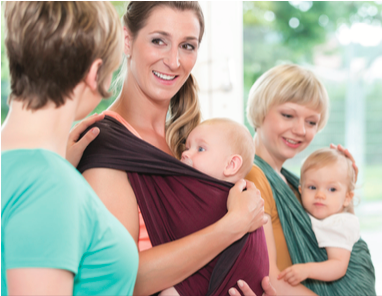 Giving moms and babies a healthier future is a priority of the Greater Lowell Health Alliance and its Maternal/Child Task Force.
---
Join us in creating a better future for all.
Who We Are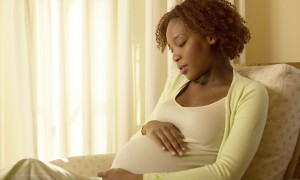 The mission of the Maternal/Child Health Task Force is to bring together key stakeholders to address the most pressing health issues related to moms and their families.
Task Force Chair
Sarah Seguin, WIC
Brittany Nash, North West Public Health Coalition
The Maternal Child Health Task Force brings together key stakeholders to
address the most pressing health issues related to mothers and their families.
---
Join Us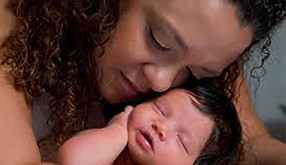 We urge you to join us in the fight to address this crisis and help create healthier minds and bodies in our region. Attend one of our task force meetings or contact Chair Sarah Seguin or Brittany Nash learn about how you can get involved. The Maternal Child Health Task Force generally meets monthly, the 2nd Wednesday, from 9:30 – 11:00 a.m.  Upcoming meetings are:
Wednesday, September 13, 2023
Wednesday, October 11, 2023
Wednesday, November 8, 2023
Wednesday, December 13, 2023
---
Addressing the Need
Pregnancy and childbirth have a huge impact on the physical, mental, emotional, and socioeconomic health of women and their families. Pregnancy-related health outcomes are influenced by a woman's health and by other factors, including race, ethnicity, age, and income.
Nationally
Maternal mortality is a key indicator of health worldwide and reflects the ability of women to secure maternal and other health care services. The maternal mortality ratio in the United States is 12.1 deaths per 100,000 live births.
Each year in the United States, there are about 3,500 Sudden Unexpected Infant Deaths. These deaths occur among infants less than 1 year old and have no immediately obvious cause.
Preterm-related causes of death together account for 35% of all infant deaths, more than any other single cause.
Mothers who do not receive prenatal care are three times more likely to give birth to a low-weight baby, and their baby is five times more likely to die.
Teen pregnancy rates have steadily declined over the past decade, but still accounted for 249,067 teen births (births of girls ages 15 – 19) in 2014, according to the National Campaign to Prevent Teen and Unplanned Pregnancy.
Locally
The 2022 Greater Lowell Health Needs Assessment, a collaborative effort of the GLHA, Lowell General Hospital, and University of Massachusetts Lowell, has identified maternal and child health as an important unmet need in Greater Lowell.
Public health data supports concerns that the Greater Lowell area, and the City of Lowell in particular, have higher rates of low birth weight, births to adolescent mothers, and mothers not receiving prenatal care in the first trimester. There is also a higher rate of mothers receiving publicly funded prenatal care in Lowell versus the state. Teen pregnancy rates have been decreasing, but remain significantly higher in Lowell than the surrounding communities and in the state.
For additional resources, visit our Resources page.
---
Current Initiatives
Current Initiatives of the Maternal/Child Task Force:
Adolescent Sexual & Reproductive Health Services & Resources Toolkit- This toolkit was created by Marbella Leal Caceres, BSN RN as part of her Doctorate of Nursing Practice capstone project. This toolkit is a resource and guide for school health educators, school counselors, school nurses, and school social workers in Lowell, MA. The toolkit includes information on comprehensive sex education (CSE), adolescent sexual and reproductive health (SRH) services, creating safe spaces, confidential care, local and state resources. The activities in the toolkit provide suggestions, reflections, and practice questions for school personnel.
The toolkit can be found:
An Adolescent SRH Services and Resources Toolkit by Marbella Leal Caceres
Past Initiatives
Current Initiatives of the Maternal/Child Task Force:
This task force worked closely with REACH LoWELL on the Community Survey for Infant Feeding, which entailed several presentations and status updates to the Maternal Child Health Task Force
Participated in the planning of the first Community Baby Shower offered in the Summer of 2022 at the CMAA in Lowell.