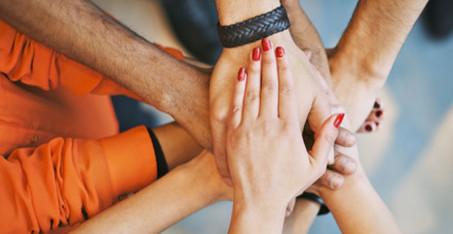 The success of the GLHA relies on the collaborative relationship with the many wonderful partner organizations throughout Greater Lowell.
2017 Community Partner Organizations
Acre Family Child Care
Adoption Journeys
Adcare
Afya Home Care LLC
African Center of the Merrimack Valley
Alternative House
Aramark
Arbour Counseling Services Haverhill
Asian Task Force Against Domestic Violence (ATASK)
Atrius Health – Chelmsford
Bethany Christian Services
Billerica Board of Health
Billerica House of Correction
Billerica Police Department
Billerica Public Schools
Billerica Substance Abuse Prevention Committee
Billerica Substance Abuse Program
Blue Cross Blue Shield of Massachusetts
Boston Medical Center HealthNet Plan
Boys and Girls Club of Greater Lowell
Brigid's Crossing
Bridgewell/Pathfinder
Cambodian Mutual Assistance Association (CMAA)
Caregiver Homes
Center for Hope and Healing
Centralville Neighborhood Action Group
Cg's Promo & Ent. "MAMA"
CHC Nursing
Chelmsford Board of Health
Chelmsford Fire Prevention
Chelmsford Police Department
Chelmsford Senior Center
Chelmsford Unitarian Church
Chelmsford Wellness Center
Christ Jubilee International Ministries
Circle Home
City of Lowell
Clean Slate Centers
Coalition for a Better Acre
Community Teamwork Inc.
Community Servings
Cultivating Qi
Damien Folch Family Practice
Dracut Health Department
Dracut Police Department
Dracut Public Schools
Dragon Shield Consulting LLC
D'Youville Life and Wellness Community
Entrepreneurship for All (EforAll) – Lowell
Eastern Bank
Enterprise Bank
Elder Services of the Merrimack Valley
Element Care
Fairhaven Healthcare
Fallon Community Health Plan
Fallon Health
Fallon Summit Eldercare Lowell
Family Continuity
First Connections
Gallagher & Cavanaugh, LLP
Genesis HealthCare
Glenwood Care and Rehab
Greater Lawrence Family Health Center
Greater Lowell Chamber of Commerce
Greater Lowell Community Foundation
Greater Lowell Elder Mental Health Collaborative
Greater Lowell Fire Education Program
Greater Lowell Pediatrics
Greater Lowell Technical High School
Greater Lowell YMCA
Habit Opco, Inc.
Habitat of Greater Lowell
Hallmark Health
Hand Delivered Hope
Hannaford Supermarkets
Health Care For All
Healthy Families
Healthy Futures
History UnErased, Inc.
Home Away from Home
House of Hope
Howl Magazine
Innovations Academy Charter School
Institute for Health and Recovery
International Institute of New England – Lowell
Justice Resource Institute CBS
Lahey Emergency Services
Lahey Health Behavioral Services
Latin American Health Institute
Learn To Cope
Life Connection Center
Life Links, Inc.
The Living Room, North Andover
Living Waters Center of Hope
Lowell Adult Education Center
Lowell Alliance for Families and Neighborhoods
Lowell Community Health Center
Lowell Crisis Team
Lowell General Hospital
Lowell Health and Human Services Department
Lowell House Addiction Treatment and Recovery Inc.
Lowell Housing Authority
Lowell Hunger Homeless Commission
Lowell & Lawrence Drug Court
Lowell Middlesex Academy Charter School
Lowell National Historical Park
Lowell Parks and Conservation Trust, Inc.
Lowell Parks and Recreation
Lowell Police Department
Lowell Public Schools
Lowell Senior Center
Lowell Telecommunications Corporation
Lowell Tobacco Control
Lowell Transitional Living Center
Lowell Veterans Department
Lowell Women, Infants and Children (WIC)
LUK, Inc.
March of Dimes
Marcia Cassidy Communications
Mass Housing Authority
MassHealth
Massachusetts Alliance of Portuguese Speakers (MAPS)
Massachusetts Department of Children and Families
Massachusetts Department of Mental Health
Massachusetts Department of Public Health
Massachusetts Department of Transitional Assistance
Massachusetts Departments of Veteran Services
Massachusetts Public Health Association (MPHA)
Massachusetts Society for the Prevention of Cruelty to Children (MSPCC)
Massachusetts State Representatives
McCarthy Middle School (Chelmsford)
Megan's House
Mental Health Association of Greater Lowell
Merrimack Valley Area Health Education Center (AHEC)
Merrimack Valley Catholic Charities
Merrimack Valley Food Bank
Merrimack Valley Legal Services, Inc.
Merrimack Valley Trauma Services, Inc.
Merrimack Valley Workforce Investment Board
Metta Health Center
Middlesex Community College
Middlesex County Juvenile Courts
Middlesex House of Correction
Middlesex Partnership for Youth
Middlesex Sheriff's Office
Mill City Grows
Miracle Providers Northeast
Network Health
New England Community Care
New Entry Sustainable Farming Project
Next Step Living
North Middlesex Community Cares
Northeast Behavioral Health
Northeast Independent Living Center
Northeast Tobacco Free Community Partnership
Northeast Recovery Learning Community
Pawtucketville Neighborhood Association
Pawtucket Pharmacy
PFLAG
PRIDEStar EMS
Project BEAM Early Intervention
Project Bread
Project Cope
Project LEARN
Safe Families for Children
Safe Routes to School
Salvation Army, Lowell
Salem State University
Samaritans of Merrimack Valley
Sanofi Pasteur
Senior Whole Health
Shape Up Somerville
SLS Fitness
Solomon Mental Health Center
South Bay Community Services
Stop & Shop
Summit Eldercare Lowell
Tewksbury Board of Health
Tewksbury Cares
Tewksbury Detox Center
Tewksbury Health Department
Tewksbury Hospital
Tewksbury Police Department
Tewksbury Treatment Center
Thom Anne Sullivan Center
Tobacco Free Mass
Town and Country Health Care Center
Town of Chelmsford
Town of Tewksbury
Trauma and Family Integration
Trinity EMS
Tyngsboro Health Department
Tyngsboro Police Department
UMass Extension Nutrition Education Program
University of Massachusetts Lowell
UMass Lowell Police Dept.
United Health Care
United Teen Equity Center (UTEC)
Veterans Administration Office of Research and Development
Walgreens Pharmacy
Wayside Youth and Family Support Network
Westford Health Department
Wilmington Board of Health
Wilmington Police Department
Worcester Department of Public Health
World, Inc.