Substance Use and Prevention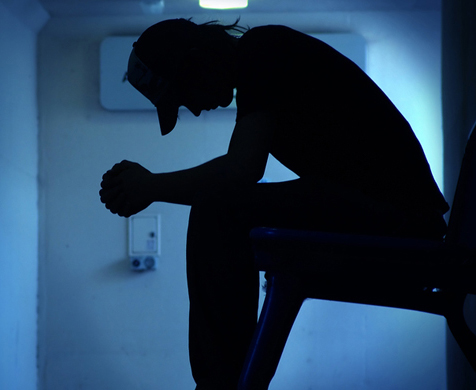 The abuse of alcohol, tobacco and illicit drugs has reached epidemic proportions. Addressing this crisis is a priority of the Greater Lowell Health Alliance and its Substance Abuse and Prevention Task Force.
---
Please join us in the fight.
Who We Are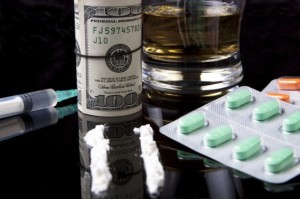 The Substance Use and Prevention Task Force works to strengthen collaboration in the Greater Lowell community to prevent and reduce substance abuse among youth and adults. The Task Force has grown to include representatives from over 30 local health and human service agencies, as well as youth, parents, law enforcement officials, and elected officials.
Task Force Chairs
Maria Ruggerio, Tewksbury Police Department
Jennie Welch, Tewksbury Police Department
Subcommittees
There are four dynamic subcommittees under the SUP umbrella:
Massachusetts Opioid Abuse Prevention Collaborative (MOAPC)
Led by the City of Lowell, the subcommittee includes the towns of Billerica,
Chelmsford, Dracut, Tewksbury, Westford, and Wilmington. This initiative aims
to address opioid misuse and its related consequences through implementing
strategies focused on local policy, practices, and environmental change.
The mission of the Massachusetts Opioid Abuse Prevention Collaborative
(MOAPC) is to implement local policy, practice, systems, and environmental
change to prevent the use/abuse of opioids; prevent and reduce opioid
overdoses, both fatal and non-fatal; and increase both the number and the
capacity of municipalities across the Commonwealth addressing these issues.
Environmental Strategies Working Group (ESWG)
CHAIR: Sochenda Uch
Led by Lowell Community Health Center's Teen BLOCK works to inform and educate youth, parents and members in the community about how substance abuse is affecting our neighborhoods. ESWG is a youth lead group that implements strategies to reduce and prevent substance use. Some activities include youth surveys, compliance checks, forums, events, workshops, campaigns and training. By doing this we hope to create policy change and reduce the percentage of substance abuse in our community.
Marijuana Subcommittee
CHAIR: Mark Kennard
The subcommittee focuses on legislation that was passed allowing for the medical use of marijuana, convening local leaders to discuss the concerns of enforcement and access, as well as the potential impact on youth. The goals of the subcommittee are:
• To be informed on the status of the statewide medical marijuana laws and implementation.
• To educate ourselves and the community on the issues and concerns.
• To offer assistance to cities and towns looking to develop zoning laws  ordinances and/or regulations.
Substance Abuse and Prevention Collaborative (SAPC)
CHAIR: Maria Ruggerio
Led by the Tewksbury Police Department, SAPC is part of a comprehensive
approach to substance misuse and abuse prevention in Massachusetts. This
Subcommittee focuses on increasing the capacity of communities working
to prevent and reduce underage drinking and other drug use among youth.
Collaborating with MOAPC this initiative focuses on the communities of
Billerica, Chelmsford, Dracut, Lowell, Tewksbury, Westford and Wilmington.
---
Join Us
W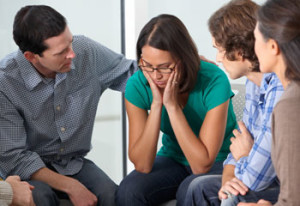 e urge you to join us in the fight to address this substance abuse and addiction crisis. Attend one of our task force meetings or contact  Jennie Welch or Maria Ruggiero to learn how you can get involved. The Substance Use and Prevention Task Force meets the first Tuesday of every other month from 9 – 11 a.m. on:
Tuesday, February 7, 2017
Tuesday,  April 4, 2017
Tuesday, June 6, 2017
Tuesday, August 1, 2017
Tuesday, October 3, 2017
Tuesday, December 5, 2017
in the First Floor Conference Room, Saints Campus, Lowell General Hospital, 1 Hospital Drive, Lowell.
---
Addressing the Need
The abuse of tobacco, alcohol, and illicit drugs is costly to our nation, exacting more than $700 billion annually in costs related to crime, lost work productivity and health care.  The untold cost of drug and alcohol abuse and addiction in Greater Lowell and throughout the United States comes in the form of broken families, destroyed careers, death due to negligence or accident, child abuse, and domestic violence.
Nationally
Today, more Americans are dying of drug overdose than traffic accidents, primarily from heroin and prescription pills.
The 2012 National Survey on Drug Use and Health reported that 23.9 million American citizens over age 11 had used illicit drugs in the month preceding the survey.
Mental illness plays a huge role behind the scene of many addictions, with 2012 statistics reporting that 8.4 million Americans who abuse substances also suffer from at least one mental illness.
The National Highway Traffic Safety Administration estimates that drugs are used by approximately 10 to 22 percent of drivers involved in crashes, often in combination with alcohol.
At least half of the individuals arrested for major crimes including homicide, theft, and assault were under the influence of alcohol or illicit drugs around the time of their arrest.
At least two-thirds of patients in drug or alcohol abuse treatment centers say they were physically or sexually abused as children
Locally
The 2016 Greater Lowell Health Needs Assessment, a collaborative effort of the GLHA, Lowell General Hospital, and University of Massachusetts Lowell, has identified substance abuse and addiction – including opioids, alcohol and tobacco – as among the most serious unmet needs in Greater Lowell.
Public health data supports concerns that the Greater Lowell area, and the City of Lowell in particular, have higher rates of substance abuse-related hospital admissions and opioid-related overdose deaths.
For additional resources, visit our Resources page.
---
Our Impact
Since its inception, the Substance Use & Prevention (SUP) Task Force has worked to strengthen new and existing collaborations in the Greater Lowell community  to prevent and reduce the use of substances among our community members. With a focus on environmental strategies, the task force employs efforts on policy making, substance use intervention, and prevention education.
Impact: The SUP Task Force partnerships have led to engagement of over 2,500 residents annually, over 50 compliance checks conducted each quarter, and drug prevention education to over 2,000 students (grades 3-12) annually. Also, through data collected by the Environmental Strategies Working Group (ESWG), youth usage of alcohol, tobacco, marijuana and other drugs have seen a steady decline over the past 4 years.
Current Initiatives
This past year, GLHA awarded 10 grants totaling $171,426 to support programs and services to address the increasing issues surrounding substance abuse in the Greater Lowell area, utilizing a $200,000 contract awarded by the Commonwealth of Massachusetts.  The goals of the grant are to:
Build the capacity of those who work with children and youth to deliver prevention services.
Address change in the social environment by promoting community norms and public policies that decrease substance use.
Reduce risk factors and increase protective factors among youth and families by providing substance abuse prevention, education, outreach programs and services.
Build local partnerships to implement strategies that change community conditions and increase the community's capacity to sustain effective efforts.
Read more about the current initiatives generated by the grant.
Past Initiatives
Hosted September National Recovery Month and October National Substance Abuse Prevention Month press conference and events in the region.
Participated in the Substance Use and Prevention Regional Initiative for education efforts in the towns of Billerica, Chelmsford, Dracut, Lowell, Tewksbury, Westford, and Wilmington, funded by a $100,000 state grant secured with efforts from Task Force members.
Sponsored "Drug Take Back" events by local police departments.
Participated in the "MyOldMeds" Campaign for safe medication disposal, focusing on proper home disposal of mediations and the preferred method
of community disposal programs (drug kiosks).
Participated in multiple National Night Out events, an annual community-building campaign that promotes police-community partnerships to make our neighborhoods safer, better places to live.
Promoted awareness and potential solutions among youth for prevention of underage drinking and other drug use, including opioids education for regional communities.
Massachusetts Opioid Abuse Prevention Collaborative (MOAPC)
Maintained drugfreegreaterlowell.org, a website that provides resources on substance use and prevention.
Promoted "Said No Drug Dealer Ever," a public service announcement to raise awareness among young people about the dangers of opioid use.
Environmental Strategies Working Group (ESWG)
Won the Peer Outreach Award from The 84 Movement at the 2016 Youth Leadership Awards at the Massachusetts Statehouse. The 84 aims to engage young people in educating others about tobacco industry tactics, participating in local change efforts and promoting the norm that most youth do not smoke.
Sponsored youth from ESWG Chapter 84 in attending a June Lowell Board of Health public hearing on proposed amendments to the city's tobacco regulations. The Lowell Board of Health voted to adopt policies that prohibit sales of tobacco products to those younger than 21 and allow the sale of flavored tobacco products only at adult-only retail tobacco stores.
Hosted a "Not Yet" event at Lowell High School in May, focused on underage drinking prevention and reaching over 200 teens in their educational games and activities program.
Marijuana Subcommittee:
Convened a meeting with Massachusetts Senator Ken Donnelly (D-Arlington) in December to address a legislative report studying the impact on Colorado's public health since the state legalized recreational marijuana in 2012.
Convened a meeting with Patriot Care, Lowell medical marijuana dispensary, in May to keep an open dialogue on the progress of the dispensary.
Planned a half-day workshop in October 2016 on "The Impacts of Marijuana: Strategies to Address Related Health, Social and Legal Issues."
Substance Abuse and Prevention Collaborative (SAPC)
Launched an underage drinking public service announcement (completed by the Tewksbury Police Department).
Completed a SAPC plan and presented information and facts to the GLHA Board  and GLHA Networking Luncheon.