Dear Friends and Colleagues,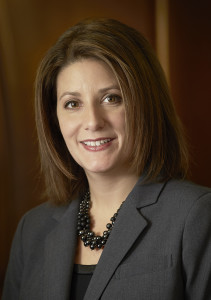 Ten years ago, a small group of area health and civic leaders sat in a Lowell General Hospital conference room, excitedly mulling the idea of a new organization that would help bring together regional resources to significantly impact the overall health of Greater Lowell communities. It would be an ambitious undertaking: an almost completely volunteer-led entity, facilitating collaboration among health, educational, civic,
and business leaders and organizations to identify and address the region's most urgent unmet health needs.
Undaunted by the enormity of the task before them, a founding board established the Greater Lowell Health Alliance in 2006. Over the past decade, the GLHA has turned the founding board's dream into reality, meeting or exceeding their goals to play a critical role in helping to raise awareness and improve the region's health.
The Alliance's five health-focused, community-led task forces — each targeting an individual healthcare need in the community — have grown in size and scope each year, serving as a catalyst for long-term change and improvements in the health of the region. Through our first grant cycles, the Alliance — as an independent 501(c)(3) nonprofit — has injected more than $900,000 into programs and services that directly impact the unmet health needs threatening our communities.
The GLHA's growth and success in our first decade have been possible due to the active engagement and fierce spirit of collaboration among our members, elected officials, leaders, businesses, and nonprofit organizations.
I would like to express my sincerest admiration and gratitude to our GLHA Board of Directors, Steering Committee, and Task Force leaders and members, whose tireless and selfless efforts and commitment are making a difference in countless lives every day. And a special thank you to Executive Director Kerrie D'Entremont, whose vision, leadership, and dedication are a driving force behind the Greater Lowell Health Alliance.
I am proud to have been part of the genesis of this organization and — with your continued support and involvement — look forward to an even more impactful future in our next decade.
Sincerely,
Michelle B. Davis
Chair, Board of Directors
Greater Lowell Health Alliance