Message from the Executive Director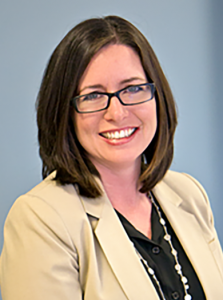 Dear Friends,
Over the past three years, Greater Lowell Health Alliance has taken major steps in addressing the unmet health needs identified in the 2013 Greater Lowell Community Health Needs Assessment. Now, with the completion of the 2016 Needs Assessment, we are excited to begin work with community members to develop a Community Health Improvement Plan that will serve as a roadmap to address our region's most urgent healthcare needs. This roadmap will enable us to continue GLHA's impact in improving the overall health of the communities we serve.
Over the past year, the GLHA has assumed a major leadership role in battling the devastating opioid epidemic that is threatening the fabric of our society. In addition to the passionate work of our Substance Use and Prevention Task Force, we have been working directly with the Middlesex District Attorney's Office to develop resources and facilitate solutions. In December, the GLHA co-hosted "Crafting a Solution for the Inside: A Public Policy Dialogue Forum," a powerful program by Middlesex District Attorney Marian Ryan addressing opioid addiction.
This past year, the GLHA launched and completed the first two phases of the Cancer Disparities Pilot Project, a significant initiative to help reduce the impact of cancer, while reducing cancer disparities and promoting health equity in the Greater Lowell region. We have also worked to expand our impact and visibility outside of Lowell by providing networking luncheons and hosting events in neighboring communities. We have enhanced the structure and value of the luncheons for practitioners and community members by focusing on health priority areas and expanding resources.
We continue to enhance our grant application and distribution process to ensure that we are maximizing the impact of the funds released into the community. This past year alone, we supported our community through two successful RFP/grant distribution cycles of over $250,000—part of more than $900,000 in grants and community support distributed by GLHA to date.
We have grown stronger every year of our first decade under the leadership of our outstanding and dedicated Board of Directors, Steering Committee, and Task Force leaders and members. There are not words enough to express my thanks and appreciation to each one of you.
It is truly a privilege to serve the Greater Lowell Health Alliance, and I look forward to an even brighter future ahead.
Sincerely,
Kerrie D'Entremont
Executive Director