Asthma Coalition of Greater Lowell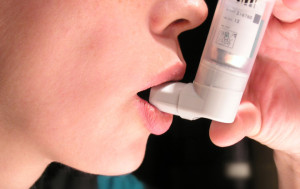 The Greater Lowell Health Alliance has established respiratory diseases, and specifically asthma, as a health priority for the Greater Lowell Area.
Addressing the Need
Here are just a few of the alarming statistics, according to the Asthma Prevention and Control Program of the Massachusetts Department of Public Health.
Asthma Interferes with Daily Life Economic Cost of Asthma
Nationally, total cost was $19.7 billion in 2007
In Massachusetts, total charges for acute care hospital utilization for asthma were over $136 million in 2006
Public insurance was primary source of payment for 53.0% of visits
Prevalence of Current Asthma among MA Adults, 2005-2007
Prevalence is higher among:
Females vs. males (12.1% vs. 7.4%)
Individuals with lower vs. higher household incomes (11.0% vs. 8.3%)
Current smokers vs. never smokers (12.9% vs. 8.9%)
Individuals with disability vs. no disability (18.7% vs. 7.3%)
Work-related Asthma among Massachusetts Adults
Among MA adults with current asthma:
40.2% reported that their asthma was either caused or made worse by exposures at any job they had ever had (13.9% current job)
10.0% reported discussing relation to work with health care provider
5.1% reported changing or quitting jobs because of their work-related asthma
Measures of Impairment among Massachusetts Children with Current Asthma
3% of MA children have current asthma
Among MA children with current asthma
9% had activity limitations due to asthma, past year
2% had an asthma attack or episode, past year
5% experienced symptoms of asthma at least once, past 30 days
9% had sleep disruption due to asthma, past 30 days
6% used an inhaled short-acting beta agonist 1 or more times per day
Our Impact
The GLHA partners with the Lowell Asthma Coalition to help address the unmet needs in this area. The Lowell Asthma Coalition has established five major goals:
Improve communications among providers, school nurses, and patients
Develop unified asthma education and messaging, identifying best curriculum and changes in practice
Seek grant funding for asthma programming
Develop daycare/ staff training on asthma triggers and solutions in indoor environments
Get schools involved in the fight against asthma.

Lowell Asthma Coalition Mission Statement:
The Lowell Asthma Coalition envisions healthy communities for all where asthma is reduced and well managed.
Lowell Asthma Coalition Vision Statement:
The Lowell Asthma Coalition seeks to reduce the burden of asthma in all Lowell communities by;
focusing on minimizing the disproportionate impact of asthma in racial/ethnic and low-income populations
promoting asthma awareness and disease prevention
expanding and improving the quality of asthma education, management, and services
mobilizing existing capacities and partnerships between all community stakeholders to share resources, achieve a unified message, and advocate for system and policy changes
Download and view an important presentation by the National Healthy Homes Training Center on Asthma in the Home and Workplace: Risk Factors, Triggers and Prevention.
Asthma in the Home and Workplace: Risk Factors, Triggers and Prevention
Check out the Resources Below for Tips, Cleaning Product Recipes, School Information & More:
Managing Asthma in the School Environment
Caring for Kids with Asthma: A Guide for Massachusetts Child Care Programs
Asthma and Schools
TURI Disinfection Fact Sheet
Healthy Home and Cleaning Tipsheet
Twelve Home Cleaning Recipes
Options To Get Rid of Mold
Check out the Asthma Coalition of Greater Lowell Newsletters With Healthy Tips!
Social Media Links:
Facebook
Email: Lowell.asthmacoalition@gmail.com
Check out the Resources section below for tips, cleaning product recipes, downloading freely-available promotion materials, info on MA health promotion etc & more:
Links to Resources & References:
Freely available promotion materials of the Massachusetts Health Promotion Clearing House
http://massclearinghouse.ehs.state.ma.us/category/ASTHMA.html
[Caring for Kids with Asthma: A Guide for Massachusetts Child Care Programs
http://
www.mass.gov/eohhs/docs/dph/com-health/asthma/caring-for-kids.pdf
Massachusetts Adult Asthma Action Plan, https://massclearinghouse.ehs.state.ma.us/ASTHMA/AS911kit.html
Managing Asthma in the School Environment (EPA)
https://www.epa.gov/sites/production/files/2013-08/documents/managing_asthma.pdf
National healthy Homes Training center link:
http://healthyhousingsolutions.com/ & http://www.nchh.org/training.aspx
Healthy Homes Principles:
https://portal.hud.gov/hudportal/documents/huddoc?id=HH8Tips.pdf
https://portal.hud.gov/hudportal/HUD?src=/program_offices/healthy_homes/healthyhomes
http://healthyhousingsolutions.com/services/seven-principles-of-a-healthy-home/
Links to other Asthma Coalitions or organizations:
Pioneer Valley Asthma Coalition (Springfield, MA): http://www.pvasthmacoalition.org/
Regional Asthma Management & Prevention (Oakland, California): http://www.rampasthma.org/
Cleaning recipes from TURI:
http://www.turi.org/TURI_Publications/Tip_Sheet_Series/Five_Ways_to_Find_Safer_Cleaners
http://www.turi.org/TURI_Publications/Tip_Sheet_Series/Six_Home_Cleaning_Recipes
Asthma Coalition of Greater Lowell meets six times a year. Please check out the 2017 schedule! For more information contact: David_Turcotte@uml.edu
Meeting Venue/Address: Lowell Community Health Center, Metta Health Clinic, 135 Jackson St, Lowell, MA, 01852. (FYI: http://www.lchealth.org/patients/connect-services/metta-health-center)